Hello world of little greeny robots!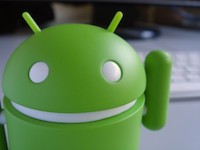 Your voice has been listened, therefore I'm posting working instructions about how to make a client-to-site VPN with a McAfee Next Generation Firewall using a Samsung Galaxy S3 running Android version 4.
The firewall configuration is similar to the one used in my previous post about iOS VPN, so you can take the gateway configuration from there as well as the instructions to generate digital certificates.
Concerning the client side configuration, here we go!