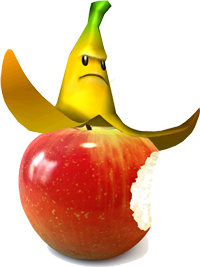 Quickly sharing with you all what happened to a good friend of mine, hoping that similar cases will find the solution he applied useful.
It's out of doubt that OS X has much less issues than its "colleague OSes", and when it does  the issues are often caused by 3rd party apps…
However there are some considerations which should remain valid, like the one saying that a decent operating system should never allow a 3rd party app to block its basic operations.
And I think and hope that Apple will strengthen OS X over time against these odd situations.
Back to my friend running Mavericks 10.9.2, here's what he wrote on Facebook:
"I rebooted my Mac to clear a small problem. Came up fine. Logged in. It did not go to the expected desktop, but to a *second* login screen. That one won't accept any password I can think of. Cleared NVRAM, booted to diagnostics, booted to recovery and checked all disk permissions and issues. Everything checks out. Still no love."
Time went by, and some hours later a comforting comment appeared on the post…
"It's all fixed. Seems the latest Dropbox was the culprit. Recovery was pretty straightforward, and I'm right back to my desktop, all settings, data, preferences, etc. intact."
Solution:
"1. Boot Mac with Command-Option-P-R to clear NVRAM.
2. Boot Mac with Command-R to enter Recovery mode; run Disk Utility. Repair Permissions/Repair Disk
3. Reboot with D, run hardware diagnostics
4. Reboot with T, connected via Thunderbolt to iMac and make another backup copy of all personal data; and then
5. Reboot with Command-R again and do a Reinstall OS X. (It's non-destructive.)
One last reboot to clean it all up, login and get back to work. Right where I left off."
I think sharing these bits is useful, do you agree? Please use comments to let me know your opinions and to add precious knowledge and experience to help apples and bananas to stay always on different trees 😉